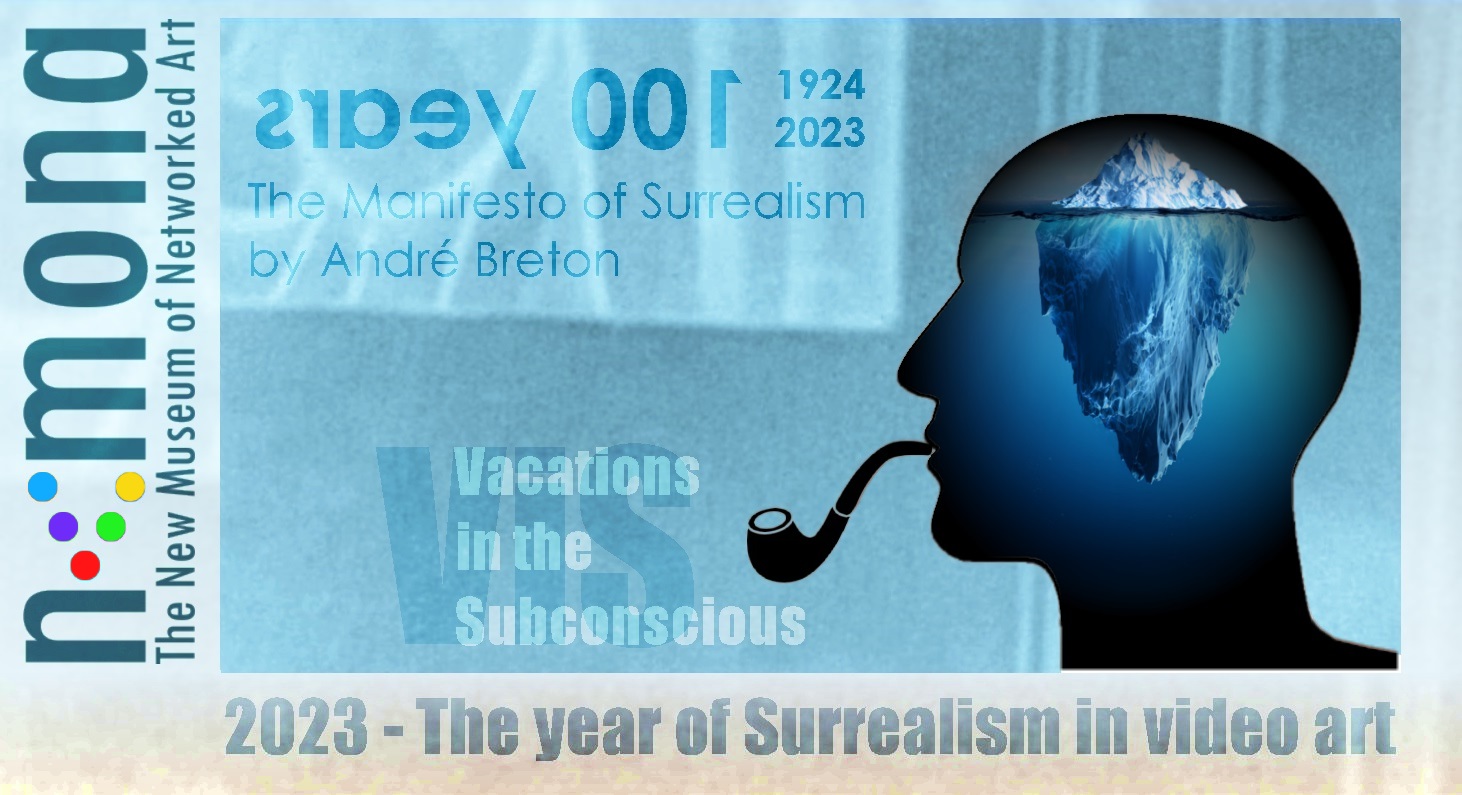 In 1924, André Breton published the Manifesto of Surrealism, initiating one of the essential art movements of 20th century – the Surrealism. Although the art movement had its end in the sixties of 20th century, Surrealism survived because some essentials became a genetic code of contemporary art.
100 years later, The Motto of the Year 2023 – at The New Museum of Networked Art – is dedicated to this genetic code taking influence on videoart –
1924-2023
Vacations in the Subconscious
100 years – The Manifesto of Surrealism by André Breton.
The motto year started on 20 January 2023 at Hall of Fame @ Alphabet Art Centre with the key manifestation of – The 3 Surrealists – featuring three Spanish video artists – Albert Merino, Laura / Sira Cabrera and Ausín Sáinz – https://cinema.nmartproject.net/the-3-surrealists/ – including 10 videos by each artist, interviews, video statements – and contextual references.

The New Museum of Networked Art
Alphabet Art Centre – Hall of Fame
https://nmartproject.net
contacts
artvideokoeln (at) gmail.com