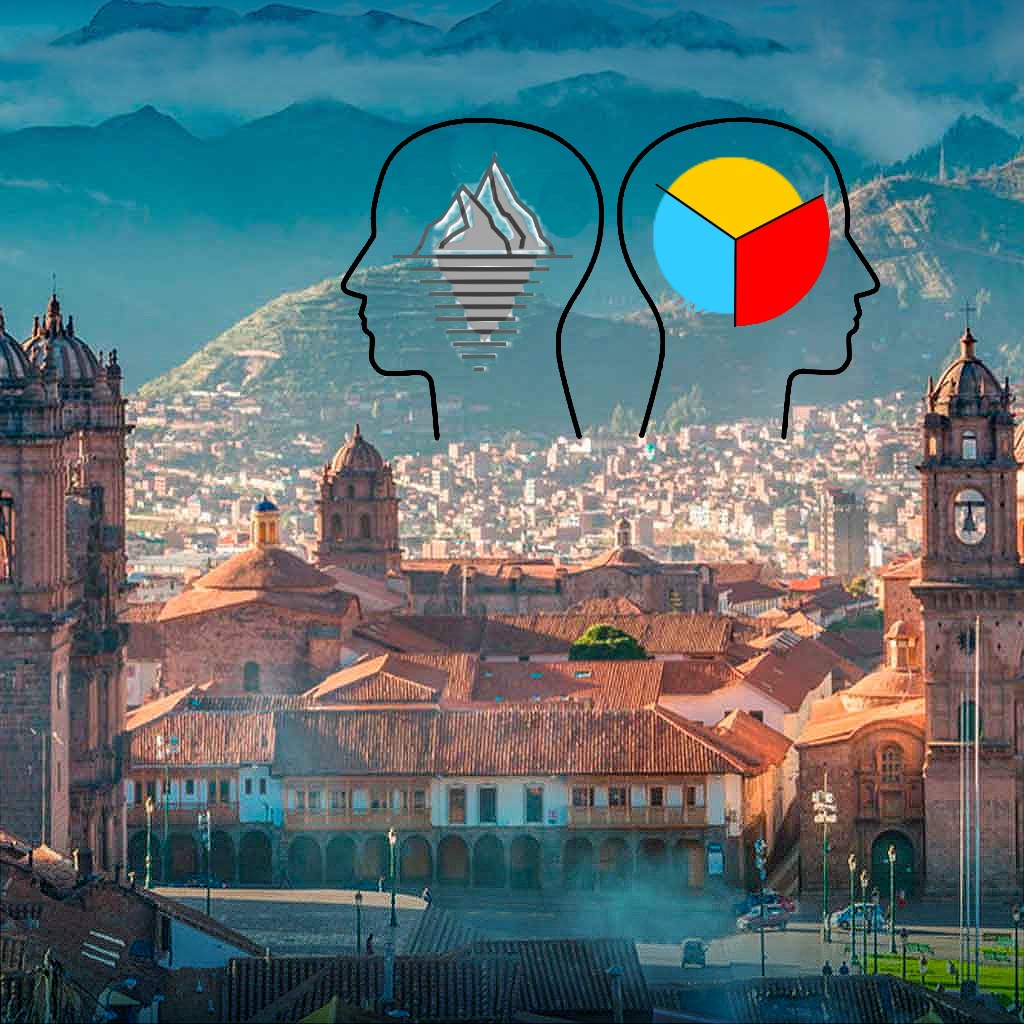 Surrealist Resort Cusco
curated by the Cusco/Peru based - Vera Tyuleneva
Surrealist Resort Cusco – curated by the former director of VideoBabel – Audiovisual Festival Cusco/Peru – Vera Tyuleneva,
Curator and graphic designer. Born in Russia, she has lived in Peru since 1999. She has a degree in art history (St. Petersburg State University, Russia), a master's degree in anthropology (European University in St. Petersburg, Russia), a doctorate in history (Pontificia Universidad Católica del Perú). Since 2003, president of the Cultural Association "Charlie Quispe & Co", Cusco. Since 2004, curator of the Museum of the Convent of Santo Domingo – Qorikancha, Cusco. Since 2011, coordinator of the VideoBabel Festival.
The VideoBabel Festival is a project of international scope, founded in 2009 by Dr. Jorge Mora Fernández, Spain (www.drjorgemora.com), based in the city of Cusco, Peru. The project is focused on the democratization, dissemination and promotion of audiovisual and digital culture in Peru and other regions of the world. More than 2900 audiovisual works from different countries have participated in its eight editions since 2010.
As of the 2013 edition, the event is focused on innovative expressive languages ​​and includes animation, video art and experimental audiovisual production. The open competition of the incoming call is aimed at artists from Peru, Latin America and the rest of the countries; In addition, a program of collaboration and exchange is being developed with events and organizations that share our objectives, in different regions of the world. The main goal of this program is, on the one hand, to give a wide international diffusion to Peruvian and Latin American audiovisual production and, on the other hand, to show in Peru the latest achievements and experiments from other geographies.

Videos
Leyla Rodriguez/Cristian Straub (Argentina/Romania) – Electric Fruit, 2010, 4:00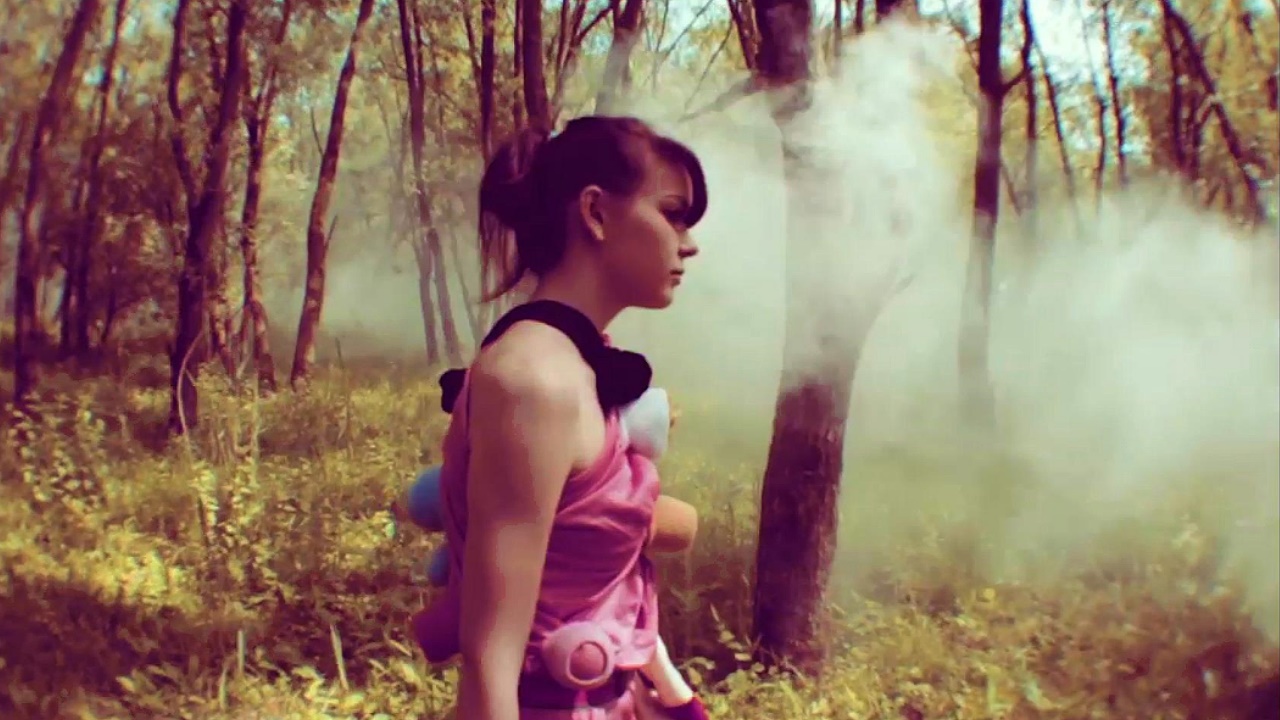 Leyla Rodriguez/Cristian Straub (Argentina/Romania) – Electric Fruit, 2010, 4:00
"Isle of lox" is a video series project created by Leyla Rodriguez & Cristian Straub. Content Isle of lox "the fruits electric": A girl and "the reflektor" are washed ashore in a beach. Strangely attracted by "the flags" and uncanny sounds, she starts exploring the island she stranded on. When she picks "the fruits" from "the tree" of sound, she is instantly transposed to a mysterious house = "the transformer". This is when she becomes aware of her transformation: she is now the keeper of the sound crown, she has become the fruits electric girl. About "the fruits electric". "In the beginning was sound" – lending iconography from Greek mythology (Aphrodite's birth from oceanic foam), the Christian bible (eve and the forbidden apple) and Grimm's fairy tales (Hansel & Gretel), "The fruits electric" is an audiovisual quest for the primordial origin of sound.
Leyla Rodriguez
comes from a family of musicians and grew up in Argentina in the years 1976-1983. In 1984 she immigrated to Europe with her mother and lived here in the cities of Frankfurt, Madrid, Berlin, Leipzig and Hamburg. The journey, loss of identity and home are a recurring central role in this respect and as proxies family members, music and animals become the starting point of complex characters. In the linking of art and life, which includes, among other things, a long-standing curatorial practice or the production of artists' books, Rodriguez's installations and experimental films, both in their medial diversity and in their conceptual and practical execution, design the character of a total work of art.
In 2011, Leyla Rodriguez was the recipient of the Kraft New Media Prize. In recent years, her works have been internationally recognized and exhibited at such venues as Millennium Film Workshop, New York, (2022), Visarts Maryland, (2021), Festival des Cinémas Différents de Paris, (2020), 65th International Short Film Festival Oberhausen, (2019), MACRO Museo d'Arte Contemporanea di Roma, (2018), State Hermitage Museum St. Petersburg, (2017), Platforms at Art-Athina, Athen , (2016), MuVIM Museu Valencià de la II-lustració i la Modernitat, (2015), Instituto Cultural Peruano Norteamericano Cusco, (2014), Kunstverein Rostock, (2013), The Armory Center for the Arts, Pasadena, (2012), Tromsø Kunstforening, (2011), Artbeat Istanbul, (2011), Taubman Museum of Art, Roanoke, VA , (2011), Hirshhorn Museum and Sculpture Garden, Washington, D.C. (2010)
CRISTIAN STRAUB
Romanian-born Cristian Walter Straub dreamed of becoming a comic book artist. Or a scholar of religions. But then filmmaking became important. Shortly disrupted by a musical career. Which later deviated into music videos. And fashion films. But of course writing, his first true love, never let go of him. Now he looks back in beauty, but forward in soul. And is now proud owner of one of the largest collections of American Comics in the city of Berlin, where he works a screenwriter, editor and filmmaker (with close ties to Bucharest, Hamburg and Utopos). Citation du jour: Ah, le cinéma ! Qu'est-ce que ce serait s'il n'y avait pas la caméra ! Ce serait… merveilleux, tout simple
Rocio Gauna (Argentina) - Inconstant. Adj.: Neither Stable Nor Permanent. 2012. 15:00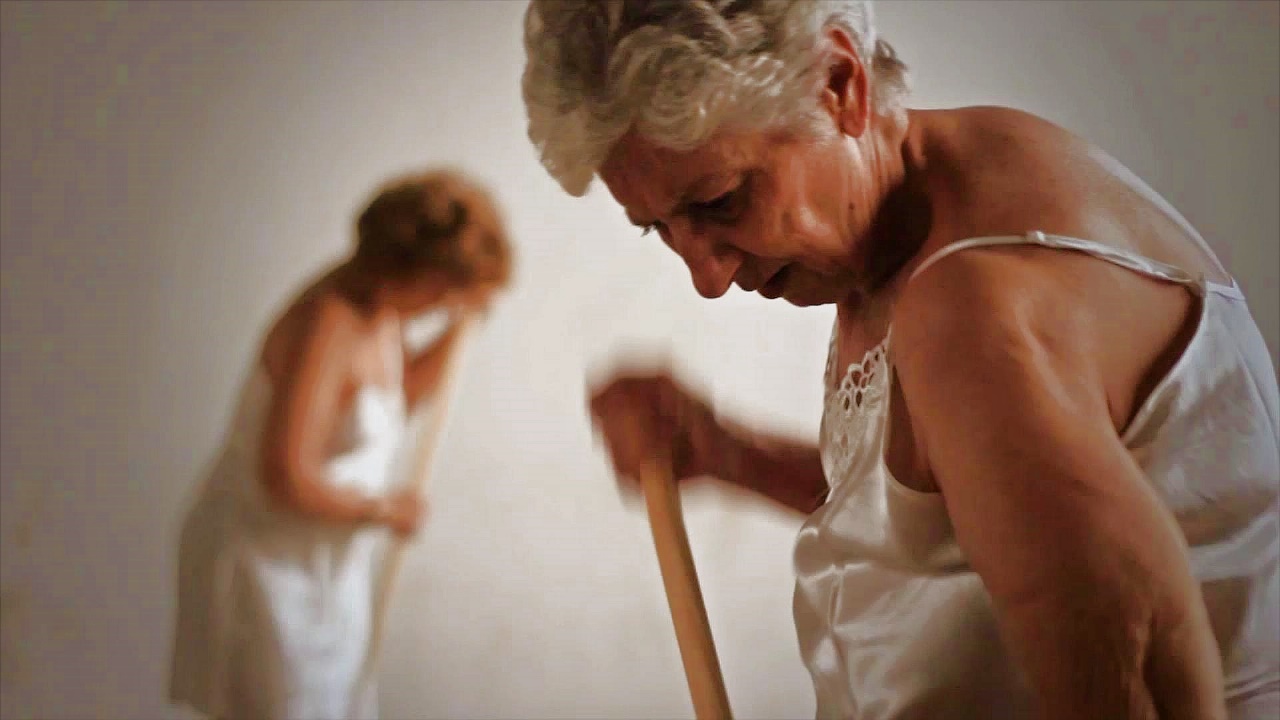 Rocio Gauna (Argentina) – Inconstant. Adj.: Neither Stable Nor Permanent. 2012. 15:00
ROCIO GAUNA is a video artist and photographer from Buenos Aires, Argentina. She moved to Berlin in 2018 and since then word migrant is resonating inside and became part of her identity. She had worked as a director and editor on various projects selected for different festivals around the world. Her focus is on shooting and editing dance, working with different Berlin-based choreographers. She works as a freelancer and her goal now is on developing projects about women in a situation of migration through photography and experimental video.
Mauricio Sanhueza (Peru) – Calico , 2012, 03:39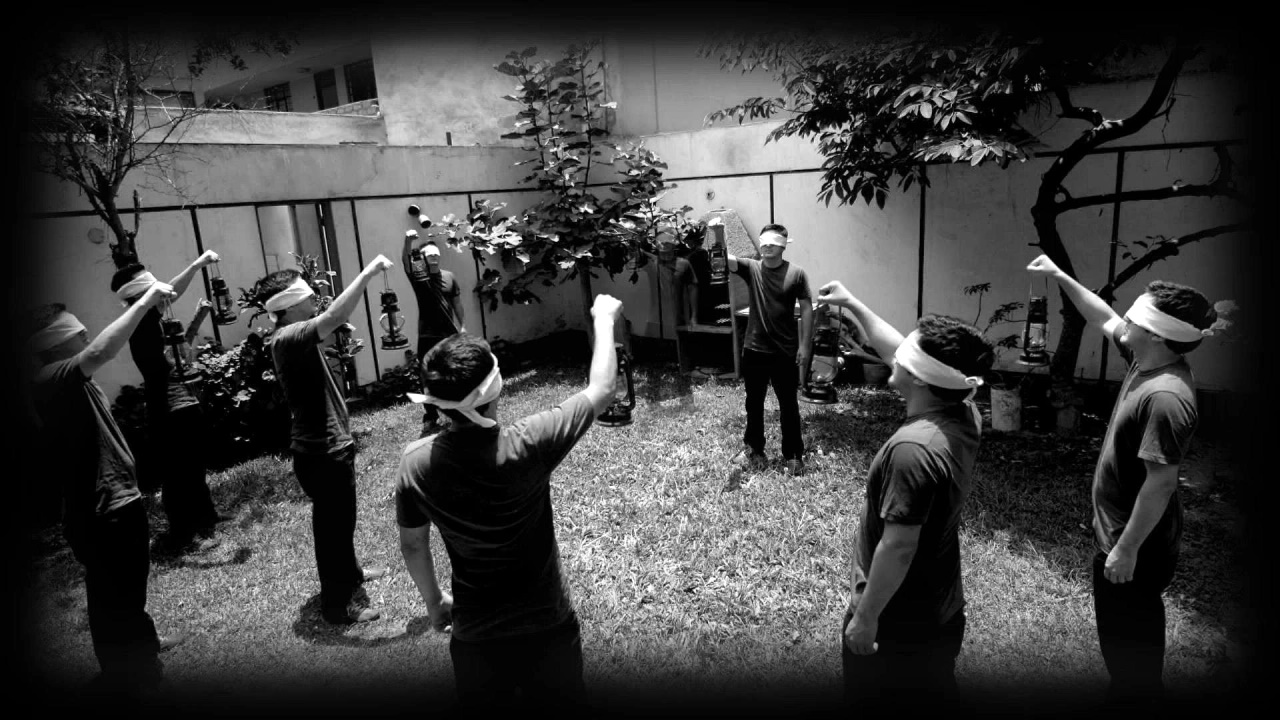 Mauricio Sanhueza (Peru) – Calico , 2012, 03:39
Mauricio Sanhueza (Peru,1978) studied at the University of Lima from 1996 until 2000. He then continued his studies at the Lima visual arts school, Corriente Alterna, graduating in 2006 with top honors. In 2011 he obtain a bachelor's degree in Fine Arts from San Marcos University. Since 2004 he has participated in several collective art exhibits and festivals in Peru and abroad. Mauricio's videos have been screened at many international video-art and experimental short-film festivals and have won many awards.
Tatyana Zambrano Cardona (Colombia) - Glitch Clutch, 2012, 01:34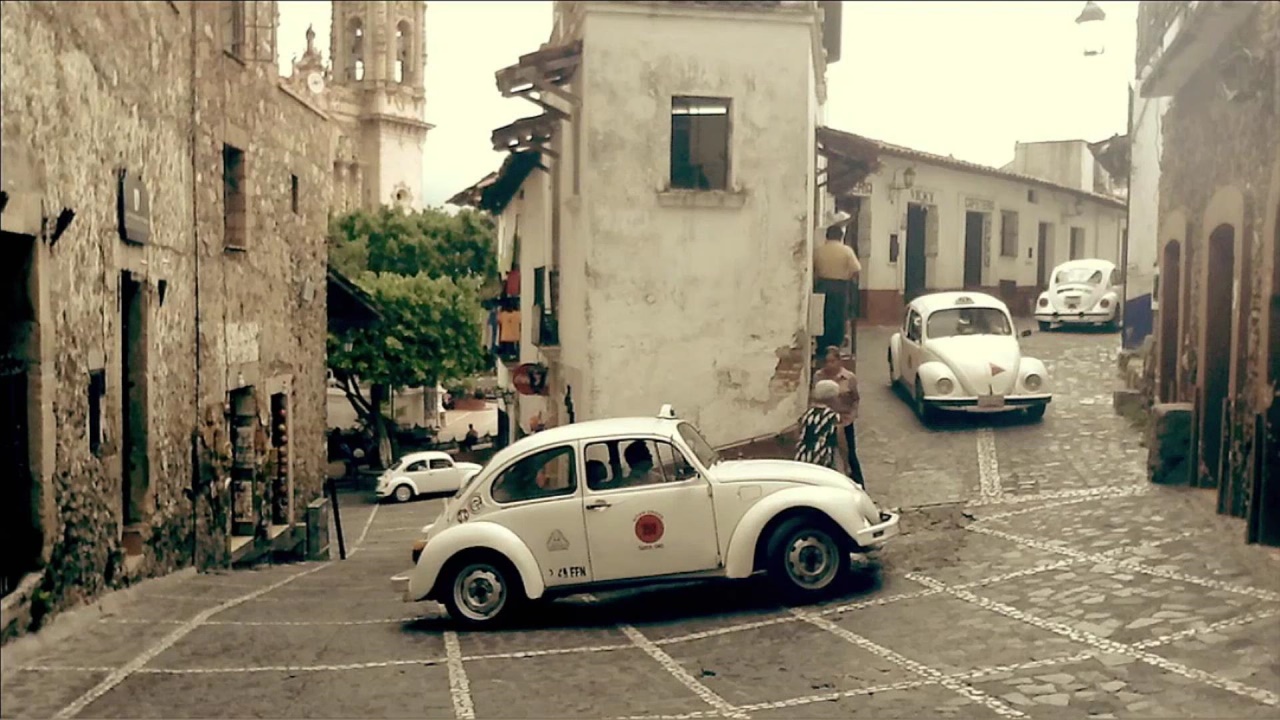 Tatyana Zambrano Cardona (Colombia) – Glitch Clutch, 2012, 01:34
Tatyana Zambrano, 1982, Medellin-Colombia. Publicist and visual artist. Master in Digital Art and information of technologies from UNAM Mexico. She was part of the SOMA 2016 educational program CDMX and one year program in Capacete Rio de Janeiro-Brazil 2020. Her projects mix art and advertising through the creation of political fictions from a female point of view in the Latin American social context. Sometimes the projects are developed on websites or TikTok, and other times through scenarios with videos, merchandising, props, jewelry, 3d printing, photos; using parody, humor, absurdity and irony. Her work has been recognized at Les Rencontres Internationales New Cinema and Contemporary art in Paris/Berlin, Official Selection of Latin American video art by the Getty Research Institute, Salón Nacional de Artistas de Colombia and Official Selection at BIM Bienal de la Imagen en Movimiento in Argentina. In 2023, she received an artist fellowship from the Schloss Solitude Stuttgart and Stiftung Künstlerdorf Schöppingen in Schöppingen/Germany.